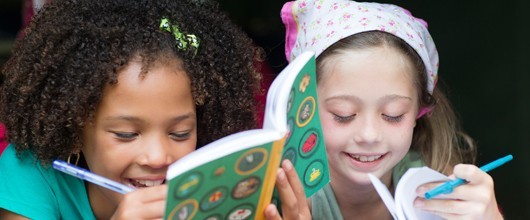 Homeschool
No matter what school setting she is in, at Girl Scouts, we know all girls need a safe, girl-led environment that helps them unleash their inner strength and prepare them for a lifetime of leadership. Girl Scouts is a fantastic match for homeschool families giving girls and their guardians the opportunity to put down their school books and take a breath of fresh air in the outdoors, make lifelong friends, and develop the key skills they need to take the lead in their own lives and the world.
Research shows that girls learn best in an all-girl, girl-led, and girl-friendly environment. Girl Scouts is a place where she'll practice different skills, explore her potential, take on leadership positions—and even feel allowed to fail, dust herself off, get up, and try again.
Come join in on the fun at Girl Scouts!