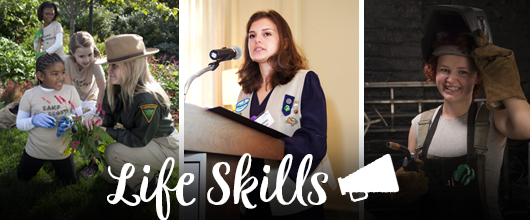 Whether it's by exercising and staying healthy, developing strong relationships with family and peers, advocating on behalf of others, or protecting our environment, girls gain the skills and the inspiration to accept challenges, overcome obstacles, and take the lead!

Inspire. Prepare. Mobilize. 
Be a catalyst for change in your community—and the world. Champion your views, influence leadership, and advance the G.I.R.L. Agenda to make the world a better place.