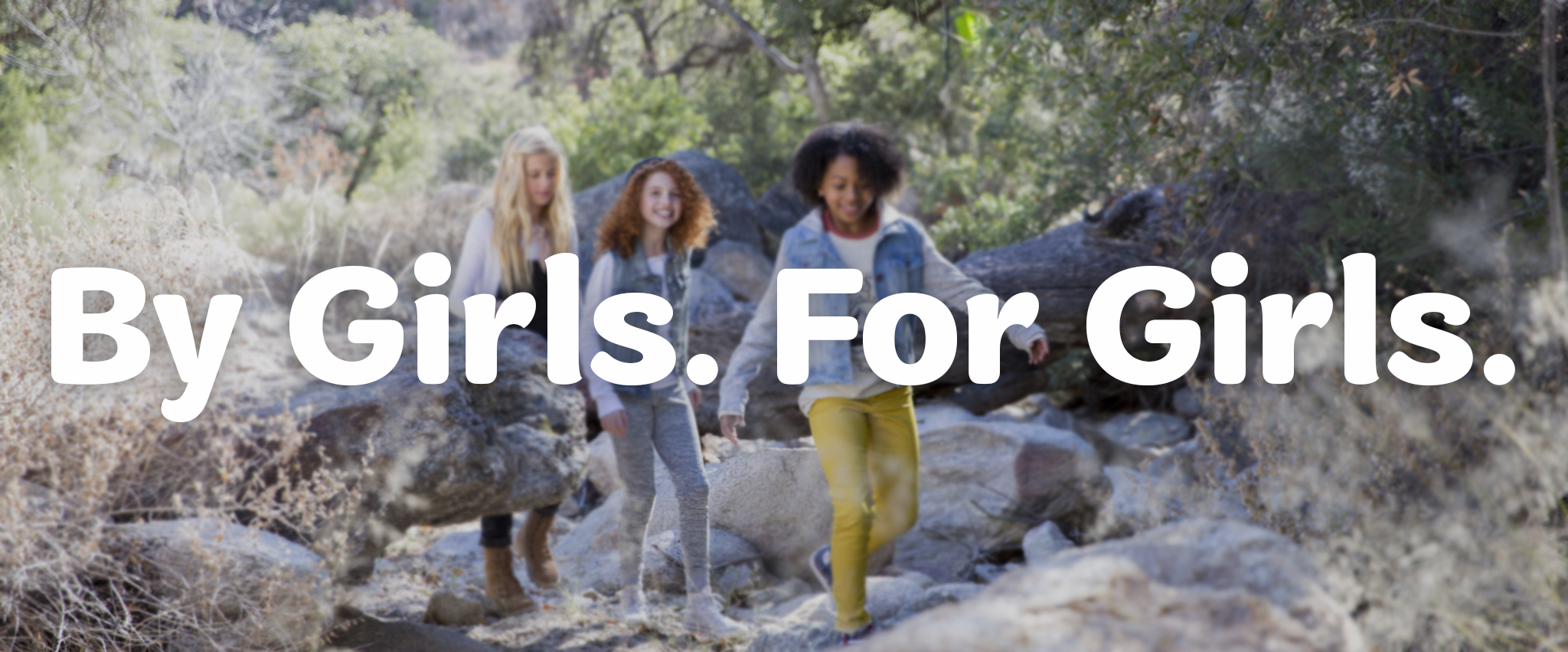 Everything a Girl Scout does, whether it's hiking with her friends, speaking her mind, or dreaming up new techology, has been developed especially for, and is tested by, girls. Girl Scouts is a world where girls can do, and be, whatever they want. 
Girl Scouts is for girls who want to...


Run a business


Speak up for others


Explore the outdoors


Change the world
Girl Scouts run the world.